Coins 4 Change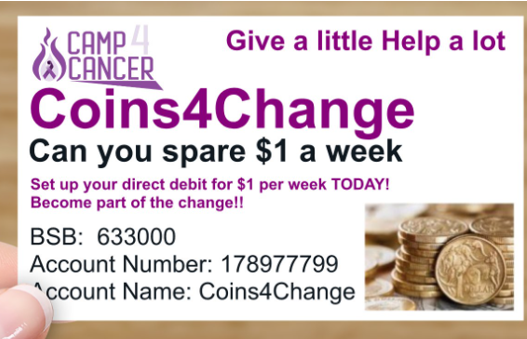 Coins 4 Change
Camp4Cancer has been able, with our supporters help donate over $200,000 to Peter Mac during the last 5 years.
We have also been able to raise funds to assist the Echuca Oncology Unit and we would like to continue to expand this support to other hospitals and their Oncology Units.
If you would like to be part of the change and assist us in our continued support for cancer research and cancer patient care, our account details are below.
Thank-you for your support and being part of the CHANGE!!